Candida's expertise in consulting on how to adapt to foreign cultures began when she was a child, after her parents immigrated from Europe to the United States.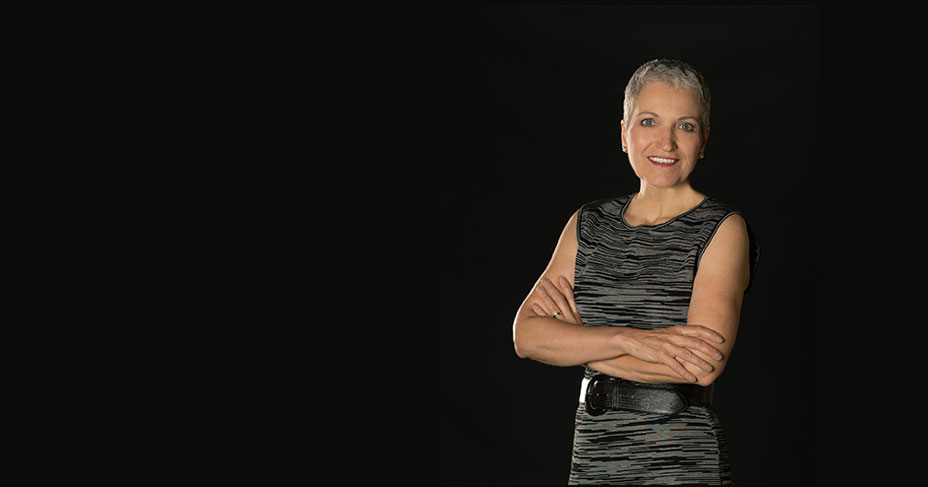 Her father, a serial entrepreneur, opened a series of gas stations in New Jersey that repaired foreign cars. His auto mechanics came from overseas, and brought with them their families. Often, these immigrants were apprehensive about even simple daily tasks, like shopping, going to school, and making friends. Candida would assuage them of their fears, point out commonalities between how things were done in their homeland and how things were done in America, and accompany them on errands until they were comfortable. Soon, anytime one of her father's foreign-born employees had a problem, they'd seek out Candida for guidance.
She realized that helping foreigners acclimate and problem-solve was both a calling and a career.
Candida studied culture at Montclair State University, and received her Bachelor of Arts in Spanish and Latin American Studies, with a Minor in Translation and Interpretation.
In 1996, she launched Global Arrival. At first, her firm specialized in corporate relocation and in fact never had a relocation fail.
She later transitioned into working exclusively with senior leaders on how to thrive in foreign cultures. Candida worked with hundreds of executives, all of whom successfully completed their international projects.
As part of her training, she attended Fairleigh Dickinson University and earned a Masters in Organizational Behavior and Leadership Studies.
She also received a Step I & Step II  Myers Brigg Type Indicator certificate with a Specialty in Leadership and Culture, and is certified through the American Management Association in Communication, HR Relations, and Project Management.
Since beginning her company, Candida has consulted with hundreds of executives and their family members from 39 countries.
She and her husband Bob, a psychotherapist, live just outside of Princeton, New Jersey.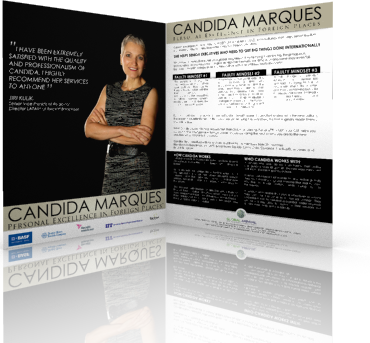 Candida's One Sheet
Personal Excellence in Foreign PlacesTM
Candida Marquess is the founder and CEO of Global Arrival, LLC, a consultancy that helps senior leaders acclimate quickly to — and lead effectively in — foreign countries