If you're a leader who has to live and work in a new country, problems and opportunities will appear throughout your work week.

It might be helpful to you if you could discuss those things with someone like Candida — who has both a background as a leader and knows the cultural implications of decisions.
Leaders call upon Candida as a cultural sounding board, and ask her questions like:
"Who shall I hire?"
"How do I handle my new team?"
"How shall I work with the local market?"
"How do I handle global projects?"
"How can I get things done faster?"
"What best motivates people here?"
The Global Retainer Program is conducted in real-time — through Skype, phone, email, text, in-person or on-site — the content of this program is leader-driven. It is based on the needs of each executive.
For information and pricing to be accepted into this unique program…

Contact Candida >


Global Coaching
Telephone Global Consulting and Coaching
Global retainer program not for you?
You may hiring Candida by the hour for telephone or Skype consulting and coaching. These hour long sessions are goal-oriented and solution focused for busy executives.
Designed to help you clarify specific global dynamics, address issues, and identify strategies for coping with uncertainty and leading in your unique environment.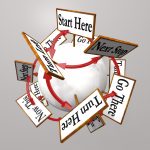 Global Phone/Skype Consulting & Coaching
Sometimes busy executives need to touch base with an expert who can help them understand certain snippets of things or to show them where they actually are in a global negotiation…
$395.00

Watch Candida's Videos: