"I had the opportunity to work with Candida as a business consultant. Over the course of the engagement, I found Candida to be an outstanding and highly-skilled business professional with innovative ideas and insights. Her support and expertise was invaluable in strategically thinking through various aspects of, and avenues by which to expand and grow my business. I would highly recommend her services."
James Lynch,
CEO, President, Co-Founder, Regional Personnel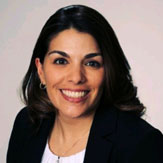 "I partnered with Candida to provide cultural insights to our newly formed Global Leadership team. Candida has a wealth of knowledge and experience in this field. She not only provided guidance on culture but also on the aspects of teams and leadership. It was a great experience to work with her."
Anna Campesi,
Director, Human Resources at Stryker

"At Zara we have had the opportunity of having Candida talk to us about unconscious bias and the importance of cultural diversity and inclusion at our organizations. Candida has a strong experience and knowledge on D&I subjects, and her talks are based on listening and interacting with equal respect to all, encouraging others to share their ideas and opinions. During our preparation for the talks, Candida always conveyed enthusiasm and demonstrated commitment, trying to identify potential issues, bringing adapted solutions and identifying opportunities. Candida communicates very clearly and adapts to the audience depending on their profile and their feedback. Her method when speaking to others is combining listening, observation, reasoning and common sense. Candida's multicultural profile and her expertise in cultural matters make of her a great expert. I totally recommend Candida to go deeper into D&I in global organizations."
Nacho Mora,
Diversity & Inclusion Officer at Inditex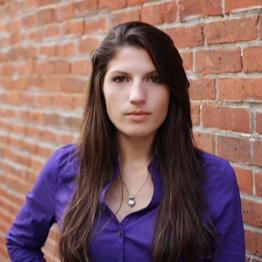 "Where do I begin? Meeting Candida was the best thing that has happened to me both personally and professionally. She completely transformed my thinking about who I wanted to be as a businesses woman. She helped me grow in confidence and grow my business! Since engaging with her for business consulting services, I have won higher contract projects across the board and doubled my team's size! Her insights and advice are priceless and I highly recommend her services to ANYONE who is looking to take their career or their business to the next level."
Alesha Peluso,
Owner, Three Summers Creative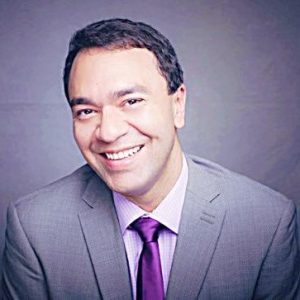 "Candida is a person I turn to on for advice. She's been a solid pillar of support. To me her biggest assets are: honesty, hard work and credibility. Be it, leadership development and coaching, training, mentoring, diversity and inclusion expertise or driving complex engagement globally, some of her clients I've met in the process, swear by her professionalism and the sheer command over her craft. Candida is eloquently blessed with a kind, generous heart of gold!"
Amit Anand,
Facilitating Inclusive organisations in attracting, developing & retaining Diverse Talent and Customers globally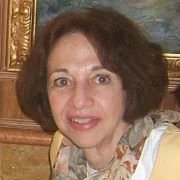 "As the chamber of commerce, we have several SIGs (special interest groups) that are initiated by members and are self-help and information peer groups. Candida approached us with the idea of a Global SIG. Using her extensive skills, she led this bimonthly group for a couple of years, with the goal to help businesses and corporate leaders build international relationships while expanding their international initiatives."
Diana Sieberg,
Vice President, Member Services at Somerset County Business Partnership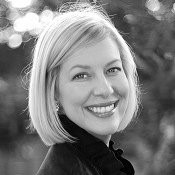 "Candida is an insightful and innovative executive coach. Her global experience, in-depth knowledge of organizational management in multicultural environments, and commitment to understanding the complex tenets of leadership make her sharp at excavating potential in her clients. Through working with Candida, I developed a more evolved view of leadership by extending my focus beyond singular leadership to create a culture that enables and develops others. I also learned techniques in motivating staff by sharing clearer visions and enthusiasm instead of using mechanisms of control and granular problem solving. Candida also shared communication strategies with me to influence and align people around a shared vision rather than focus simply on how to organize and staff my department. What separates Candida from other coaches is her ability to help you resolve triggers you may experience at work that hold you back from reaching your ultimate potential. That work requires building deep trust with a client and awareness of how individual psychology impacts the way we interact with others in the dynamics of work. She encouraged me to resolve those issues to become not only a better leader but strive to be a more compassionate, calmer person. To summarize, jump at the chance to work with Candida!"
Michelle Pollock,
CMO at WES – World Education Services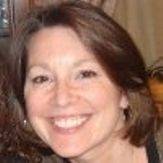 "Candida is a joy to work with! She helped me transition to working with a non-US based global corporation. Her lifetime of international corporate experience gives Candida rare insight on the people level and working with her significantly reduced my transition time in my new company. I learned from Candida how to overcome cultural barriers which allowed me to form meaningful and highly productive work relationships. Despite her full schedule and executive status, Candida makes me feel like the center of the universe whenever she is working with me. Her ability to make her clients feel at home is incredible and somewhat of a lost art these days. She is always on, always available, and always shows up with that warm and welcoming smile! I would highly recommend working with Candida!"
Monica Wyckoff Gionet,
Specialist in transition of global enterprise systems, technologies and operations to cloud-based models.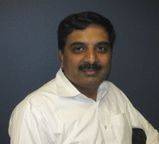 "Candida has a deep understanding of the cross cultural needs of people moving across borders not just thru books but thru her personal experiences as well. She has been a fantastic guide not just to me, but for the whole family enabling our transition in a very smooth manner to the US from India.
I would recommend her highly, especially for families moving for the first time."
Sreenivas Rao Nandigam,
Regional Supply Chain Director at Reckitt Benckiser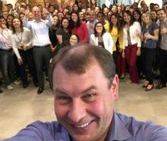 "I have worked with Candida on cultural integration of me and my family to United States as well as on certain coaching project for me. I have been extremely satisfied with the quality and professionalism of Candida. I highly recommend her services to anyone."
Jiri Kulik,
Senior Vice President Regional Director LATAM at Reckitt Benckiser

"Candida was a pleasure to work with during my days at BASF. In providing destination support services to our inbound US assignees, Candida always provided a high-touch, customer-focused solution, coupled with an in-depth understanding of what it means to be in a new and unfamiliar place. I highly recommend her and her company to anyone who needs support in her areas of expertise."
Jim Carroll,
Global Mobility Professional, GPHR, GMS-T, CRP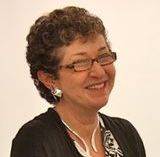 "Candida exhibits a keen interest in, and dedication to, cross cultural and diversity training, as well as on ongoing willingness to continuously hone her skills and learn new approaches."
Diane Arthur,
Founder, Arthur Associates Management Consultants, Ltd.
Human Resource Development Specialists