Candida Marques is the founder and CEO of Global Arrival, LLC,
a consultancy that helps senior leaders acclimate quickly to —
and lead effectively in — foreign countries.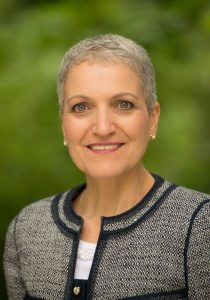 In particular, Candida's company helps leaders find their "Global Leadership Persona™," which enables them to bring the best of their native intelligence to a foreign culture, while leading in a way that creates respect and loyalty among those they lead.
Candida has consulted with executives and their family members from 39 countries. Her clients include leaders in BASF, Bristol Myers Squibb, Coca-Cola, Covance, Factiva/Dow Jones, and Reckitt Benckiser.
Candida launched Global Arrival in 1996. At first, her firm specialized in corporate relocation and, in fact, never had a relocation fail. Later, she transitioned into working exclusively with senior leaders on how to thrive in foreign cultures. She has worked with hundreds of executives, all of whom successfully completed their international projects.
Candida received her Bachelor of Arts in Culture from Montclair State University and her Masters in Organizational Behavior and Leadership Studies from Fairleigh Dickinson University.

Watch Candida's Videos: